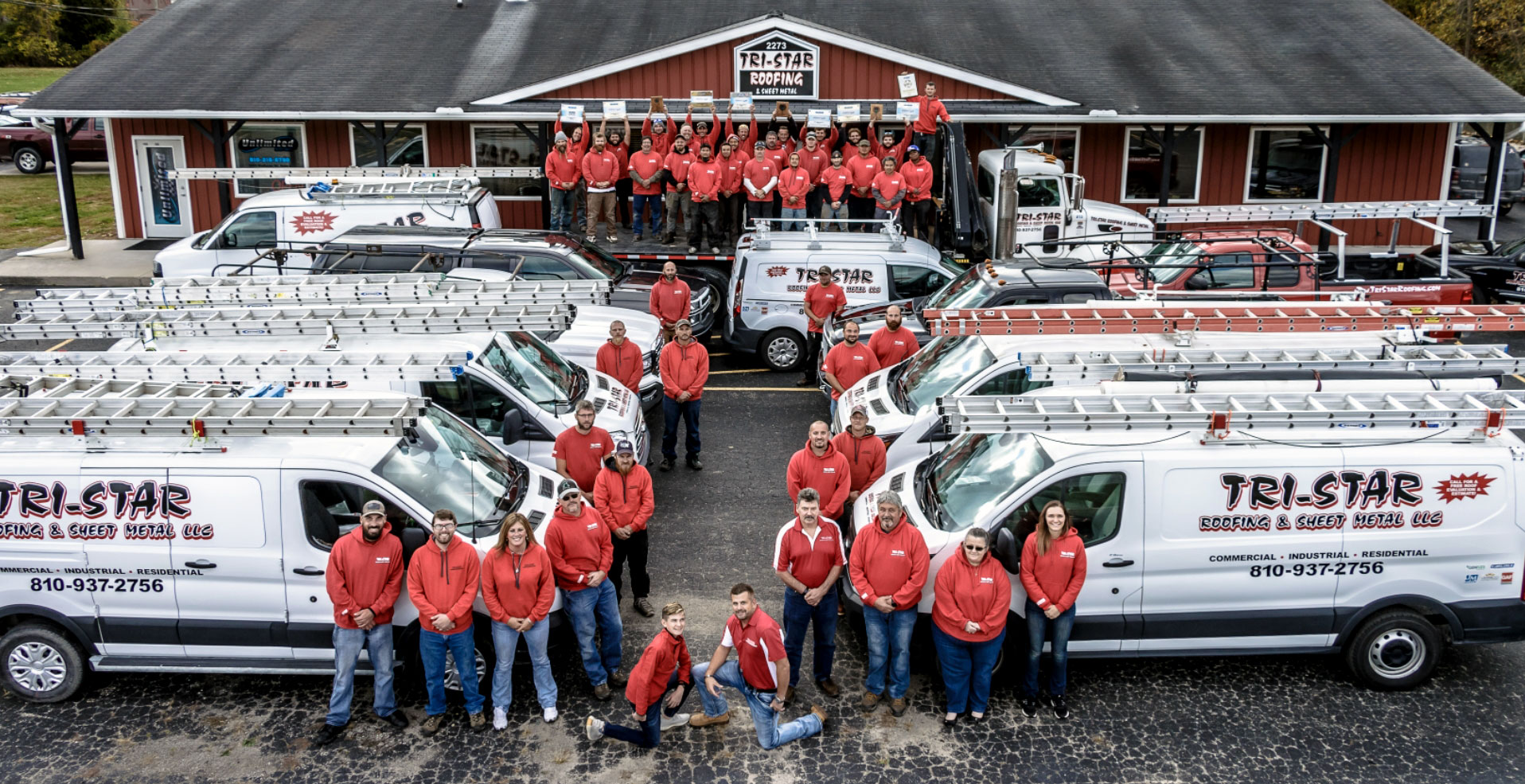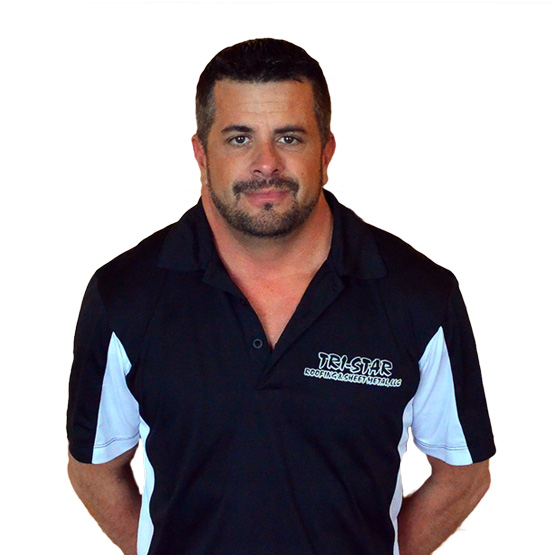 Chris Cook - Owner
Chris has been in the roofing industry since 1995. After working for one of Michigan's largest roofing companies as project and operations manager, Chris developed the skills and knowledge to build his own company. He has worked on large commercial projects including hospitals, schools, public and commercial buildings, as well as residential.
You can be assured that he will bring industry insight and the right commitment for your project(s). Chris has been exposed to, and worked with, just about every roofing system out there and been involved in every aspect of the business. He has built his reputation in the roofing industry by being upfront with customers and delivering quality service and workmanship. He will continue to provide customers the same quality of service and dedication he has delivered for over 15 years.
Tri-Star's team will give you more than just a roof – it will give you peace of mind. Chris looks forward to having the opportunity to discuss and learn more about your roofing needs.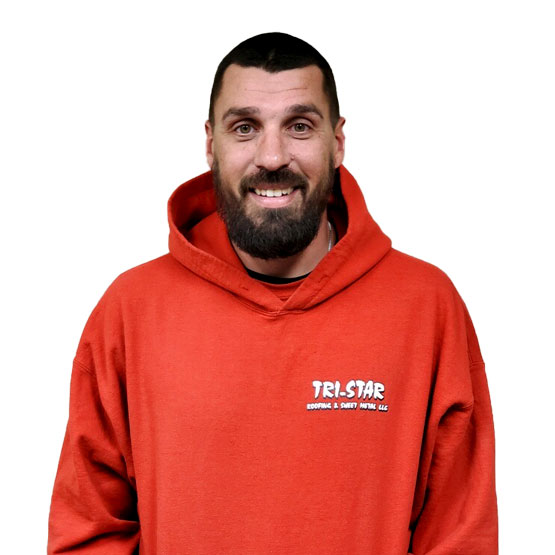 Doug Chitwood - Superintendent
Doug has been working in the roofing industry since 2004. He spent six years of this time on a crew learning the basics of the roofing trade. From there he went on to become a foreman. In this intermediary position he learned to organize jobs and manage his crew for another six years before transferring to the repair department where he has been exposed to a wide array of roofing systems, both current and obsolete. He was our primary asset for Tri-Star Roofing's repair department which led him to be the perfect candidate for superintendent.
Doug has been able to use his experience and knowledge of roof systems, crew management and conflict resolution to bring this company together as a team. As our superintendent he has excelled in keeping the communication between all divisions of our company as well as coordinating with other trades and contractors to ensure each job is run smooth and efficiently.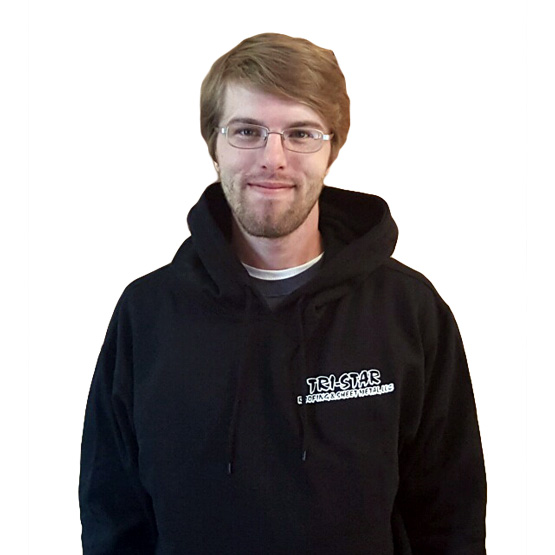 Brian Riley - Lead Estimator
Brian has been in construction since 2006, and the roofing industry since 2009. He started on a crew as a laborer at a very small company where he did double duty as a Computer Technician, Roofer, and eventually, Foreman. This unique background gives him a thorough understanding of all aspects of his trade and how it interacts with and benefits from technology.
Brian has an Associates in Computer Information Systems and is the System Administrator for our company-wide network (Tri-Star Connect). As our main Inspector, he is also in charge of our Roof Inspections and Assessments. After taking detailed notes, core cuts, and images of a properties roof – he compiles an easy to understand report before presenting it to our clients. This makes him one of our primary points of contact for many of our customers.
Brian has been working for Tri-Star Roofing since 2015 and really enjoys it. "I love that I get to work at a place that melds my love of tech with my love of the outdoors." He says he also really loves the work environment and his co-workers. "We really are like family."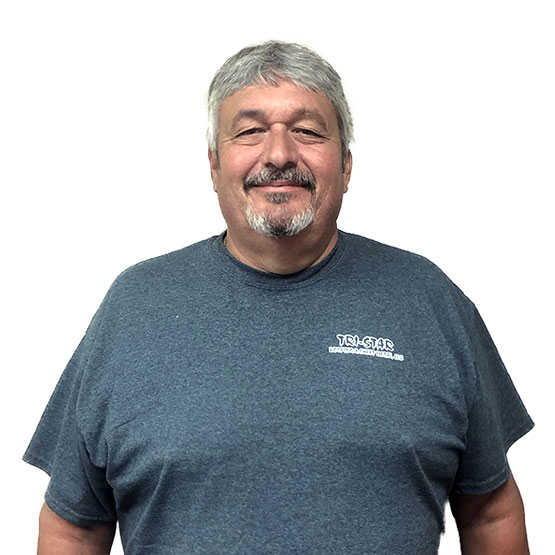 Paul Dubreuil - Sheet Metal Supervisor
After being in the industry for now over three decades, Paul has brought his knowledge and expertise he has gained to help Tri-Star Roofing & Sheet Metal build one of the most respected sheet metal divisions. He has been with Tri-Star since 2014, and has worked his way to become one of the key players within the company.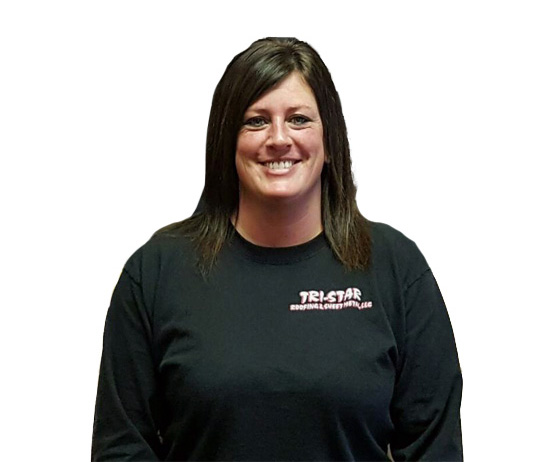 Nicole Cook
Nicole joined the Tri-Star team in January 2015. Nicole brings more organizational changes to the accounting department with her 15 years of business experience as an Administrative Assistant. She has benefitted greatly from her leadership skills from her previous employment as a Team Distribution Leader for a major retail chain. Beyond her experiences, Nicole has the responsibility of dispatching service calls on our automated service program (FCS Control). She maintains the company's fuel cards and expenditures. Nicole also is responsible for retrieving new bid notices on-line, and updating sites for hiring new roofers. Overall, she is the facilitator for Tri-Star Roofing.
Nicole enjoys working for Tri-Star Roofing because to her the company is family. She enjoys working with her brother and son and has a great relationship wth the other office members. "After working for a large retail chain, it is nice to work for a company that seems to care for each other." Everyone at Tri-Star supports and works well as a team both in the field and in the office.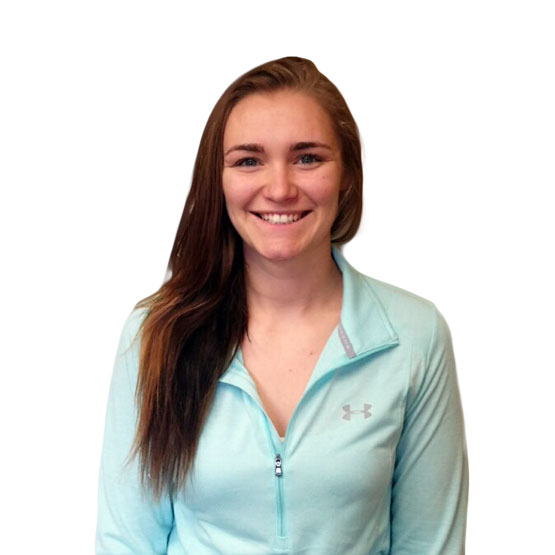 Cheyenne Kloka
Cheyenne joined our office team in February of 2018. Her smiling face greets any and all who visit our office. With 5 years of experience in customer service she is the voice that answers the phones and facilitates a helpful environment here at Tri-Star Roofing & Sheet Metal. She also ensures all employee files and basic HR needs are keep up with daily.
Cheyenne completed her Associated Degree from St Clair Community College. She strives for success and going the 110% to ensure each task is completed and accurate. She is a part of assisting all aspects of the estimating and project phases. From researching jobs, to following up on our quotes and creating work orders. Cheyenne keeps everyone organized and helps each office employee with day to day tasks.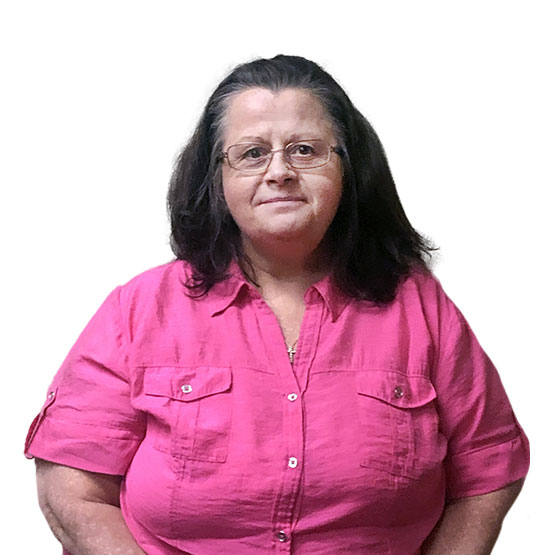 Brenda Arnold
Brenda Arnold rejoined the Tri-Star team in April 2019. Brenda has over 40 years in construction accounting. Starting in the roofing industry as an office manager then moving onto HR work and processing payroll for over 400 employees at a local bank. Throughout her career, Brenda has also worked for several different construction industries including: MDOT electrical contractor, alarm system contractor, painting contractor, fence contractor, and a residential/commercial electrical contractor.
Brenda has a degree in accounting and takes pride in her analytical skills and job costing. She has worked with several different accounting programs. As the controller of Tri-Star Roofing & Sheet Metal, she if responsible for the financial operation of the company, but the success of a company is dependent on the employees working behind the scene as a team.
When not working she enjoys being married to her husband Tim and spending time with family and friends and her (3) dogs. She has a daughter, (2) step daughters, (1) step son and their spouses along with (7) grandchildren.