Don't let roof damage affect your business!
Call Tri-Star Roofing & Sheet Metal Right Now: (810) 937-2756
Our service department is ready to respond 24/7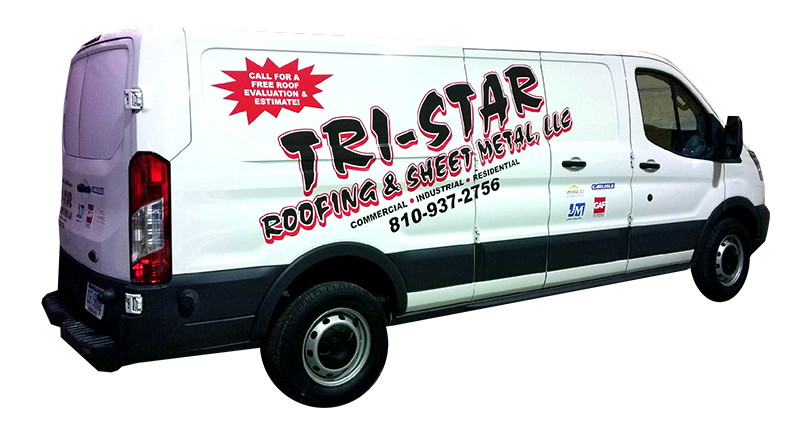 Why Choose Tri-Star Roofing?
24/7 Service Department Response
Expert Technicians
Excellent References
Daily Progress Reports w/ Tri-Star Connect
Perfection Awards from Carlisle 4 Years Running
---
Contact Us
Tri-Star Roofing & Sheet Metal
2273 Wadhams Rd.
Kimball, MI 48074
Learn More About Tri-Star Roofing
Repair a roof in Michigan requires expert knowledge about construction methods and skill to identify and replace the proper components. Our employees are experts in their fields and take pride in their work. Many times, water infiltration can be the cause of many problems in Michigan roofs. If your roof is experiencing leaks than it is vary likely that there is some hidden damage to the roofs structure. If the source of water infiltration is identified early on, then we will be able to repair and prevent further damage. If you would like to have one of our employees to inspect your roof, don't hesitate to give us a call.
Tri-Star Roofing offers a 24/7 service department that will always be there for your convenience. We provide our customers the very best in superior roofing, customer service and honest workmanship. If you have an issue with your roof, or need a repair, then our contractors will be right for you.